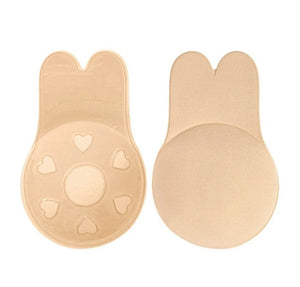 The perfect solution for a top with spaghetti straps, strapless or backless! The pull tabs will give you the perfect lift for easy adjustment and can be trimmed for the desired length!  Breathable & sweat-friendly, Hypoallergenic with medical grade silicone adhesive,Reusable up to 25 times with proper care, comfortable fit with no wires!
FABRIC : NYLON, ELASTANE AND SILICONE 
CARE : Hand Wash with warm water and gentle soap to remove debris.  Hang to air dry.  Once dry, reapply the products protective layer.